Sale!
$15.99 – $29.99
Custom Embosser – Arrow Monogram
Embossed Impression Maximum Size: 1 ⅝ " x 1 ⅝ "
Adorn paper with a beautiful raised impression that is sure to impress.  Emboss an address, initial or monogram onto notecards, letterhead, envelopes, paper napkins and more.  Simply press down with the hand embosser and make a Braille like impression on your paper.
Embosser Machine is required to use embosser design plate.
Includes hand embossing device and personalized embossing plate.
Our embossers are suitable for text to medium weight paper 60lb. 
Embossers come standard bottom load orientation, suitable for using on envelope flaps.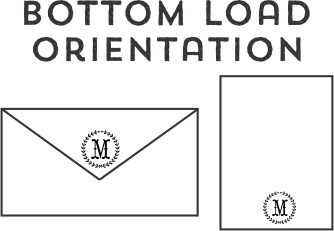 Monogram Details: 
Normally, wife's initial comes first, last initial in the middle, and husband's is last in a "married" monogram.
Single monogram; first initial, last initial, then middle initial.